I'm busy working on my blog posts. Watch this space!
Please reload
Last week of the challenge!!
1week to go, this will be our biggest week yet.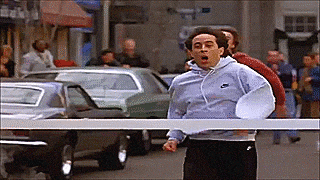 This is the week to push the hardest you have pushed and to eat the cleanest you can eat. Do every single thing on our nutrition plan and everything that your trainer says to do. Not that you don't already do that but I am sure that we all sneak a treat in here and there.
Not this week though, this is the final week, the home stretch, the finish line is just in sight and what do we do at a finish line… we push the hardest we possibly can, we leave nothing in the tank, we do everything in our power to cross it.
We are coming into December, this means Christmas parties, pre-Christmas catch ups… drinks, dinners, brunches, lunches… alcohol and food, glorious food. This is why this last week is so important, everything we have done in the last 12 weeks, leads to this moment.
The moment when you meet up with friends that you haven't seen for a while and show off that sexy new body. Those new sexy arms, sexy legs, sexy abs. Time to show off all your hard work and dedication. It's time to lap up all the glory. Show everyone what you have been working so hard for.
Go for it! Get that gold medal to sexy.
Recipe Highlight:

Little pies with sweet potato topping
INGREDIENTS
500g orange sweet potato, peeled, diced
2 teaspoons olive oil
1 small brown onion, finely chopped
1 small carrot, peeled, finely chopped
1 small zucchini, finely chopped
400g lean beef mince
400g can diced tomatoes
Mixed salad leaves, to serve
METHOD
Step 1
Preheat oven to 200°C/ 180°C fan-forced. Cook potato in a large saucepan of boiling water for 15 minutes or until tender. Drain. Transfer to a bowl. Season with salt and pepper. Mash until smooth. Cover to keep warm.
Step 2
Meanwhile, heat oil in a large saucepan over medium heat. Add onion, carrot and zucchini. Cook, stirring occasionally, for 5 to 6 minutes or until softened. Add mince. Cook, stirring with a wooden spoon to break up mince, for 3 to 4 minutes or until browned.
Step 3
Add tomato. Stir to combine. Reduce heat to medium-low. Simmer for 5 to 10 minutes or until thickened. Spoon mixture into four 1 cup-capacity ovenproof dishes. Top each with potato.
Step 4
Place dishes on a baking tray. Bake for 15 minutes or until golden and heated through. Serve with salad leaves.
Please reload